The PCB interface is where you will be uploading your design files and managing your PCB's bill of materials, layer files, and part placements. This article covers the PCB interface's general layout and feature set.
1. File Upload
In the middle of the interface you can drag and drop your PCB design files or use the "Upload Files" button. For more information about uploading PCBs check out our article on Creating a PCB and Uploading Design Files.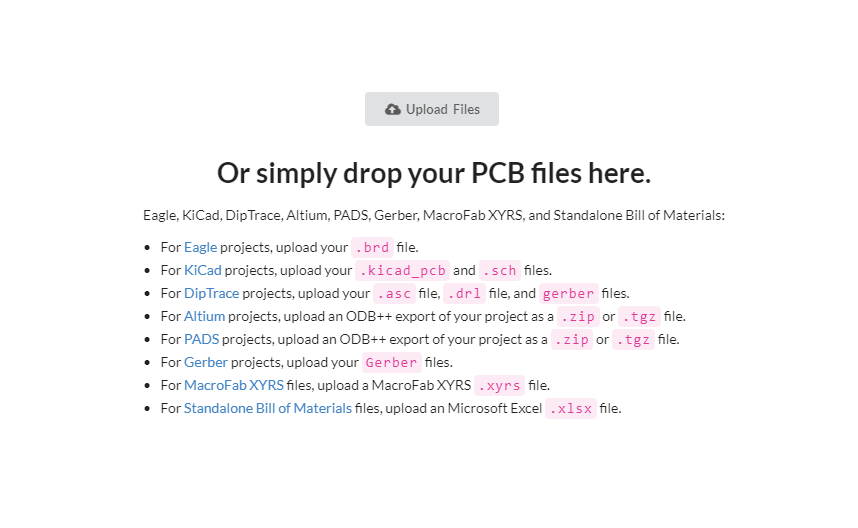 2. PCB Meta Data
In the upper left of the interface is where the name of your PCB, description of the PCB, notes, and which version of the PCB you are working with. When a new PCB is created the PCB name is defaulted to "New PCB" and the Version system begins at 1.
Clicking the blue icon to the right of the PCB name opens the editor for changing or adding a PCB name, PCB description, and PCB notes. The PCB notes can be used to notify our operations team of anything specific to your PCB that is not captured by the interface.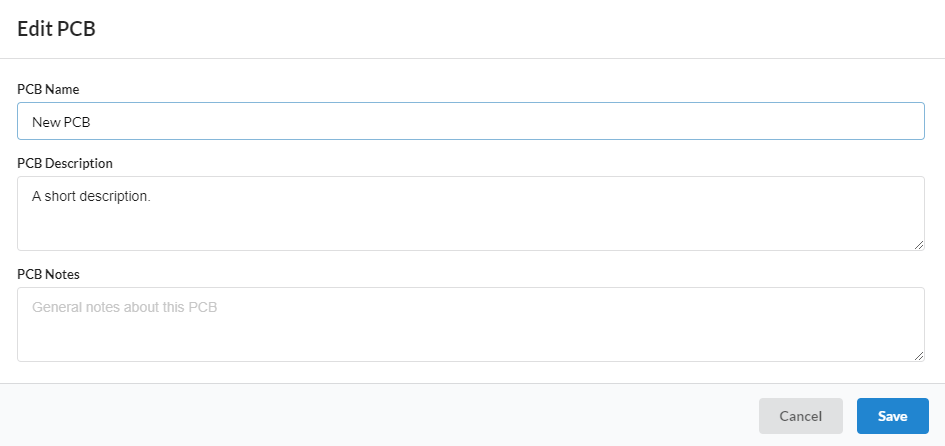 Clicking the version drop down arrow will bring up the list of versions that are associated with the current PCB. Clicking a version will load that version of the PCB. Clicking "<new version>" will copy everything from the current version into a new version. This is useful for iterating on bill of material changes. You can upload new design files to the new version, or make other changes without affecting other versions of the PCB.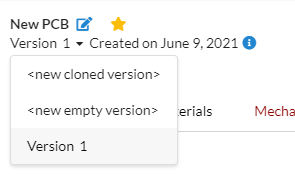 3. Navigation
Below the PCB Meta Data area is the navigation tabs for the PCB interface. Clicking the tabs will move you to different areas of the PCB interface. From left to right they are: Design, Bill of Materials, Part Placement, and Quote and Order.

4. Price Tracker
In the upper right corner of the PCB interface is the Price Tracker and quantity input. Once you have uploaded enough information to begin pricing your PCBA, the Price Tracker will appear and show you several prices and estimated lead times. Adjusting the quantity changes the estimated lead time displayed and price, while also updating other parts of the display, such as pricing in the Bill of Materials and Quote and Order totals, all in real time.

---
If you are new to the MacroFab platform check out the next article in the series, Working with the Design Viewer. If you have any other questions about the PCB interface please feel free to contact our support team.